What better way to kick this off than with a picture of something awesome?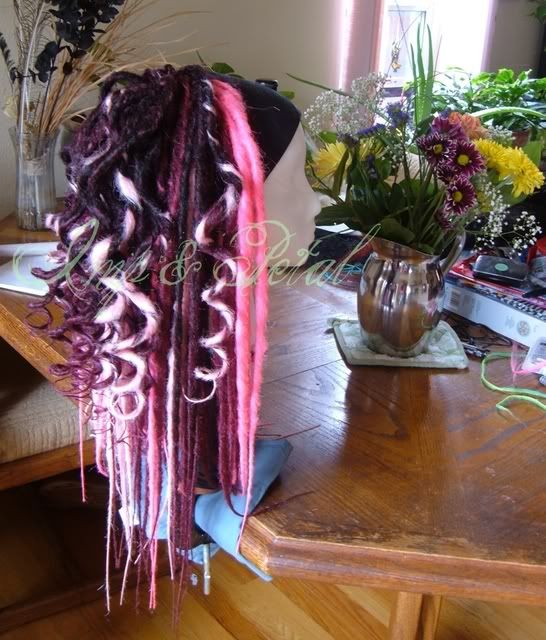 This set is one of my latest and greatest. It was a custom order purchased through etsy by a super sweet girl by the name of Hannah (you can find HER Etsy shop at
HannahShaw.etsy.com
) who will rock this as her very first set of synth dreads EVER. Imagine loosing your hairginity to THAT. I feel kind of awesome.
This, my friends, is what I do.
Hi, my name is Petal, and I Make Hair.
♥